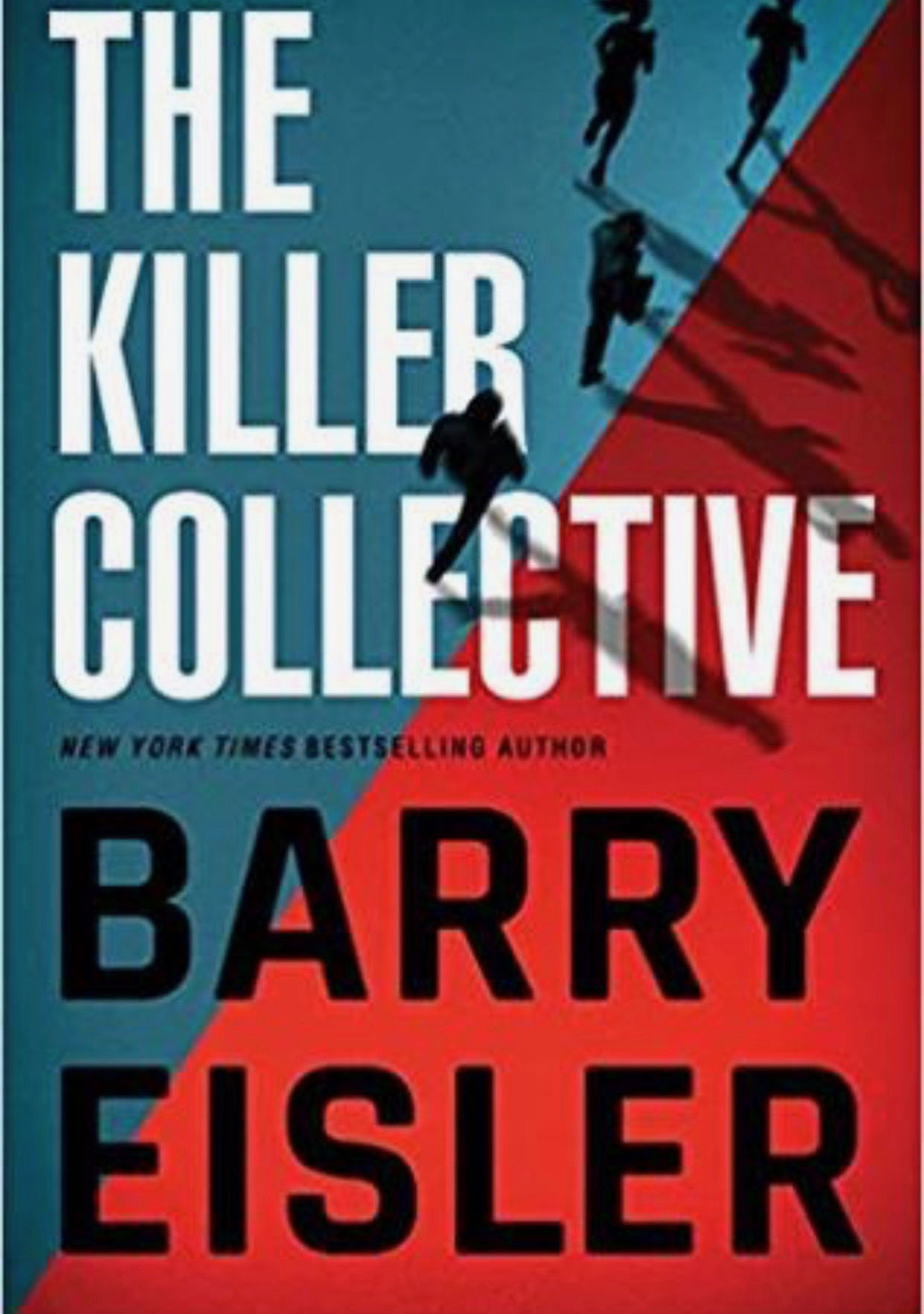 The Details:
The Killer Collective by Barry Eisler; Thomas & Mercer Publishing; 401 pages. Buy On Amazon
Blurb From Amazon:
An Amazon Charts, Washington Post, and Wall Street Journal bestseller.
A fast-paced, page-turning novel of betrayal, vengeance, and depraved secrets in high places from the New York Times bestselling author of the John Rain and Livia Lone series.
When a joint FBI–Seattle Police investigation of an international child pornography ring gets too close to certain powerful people, sex-crimes detective Livia Lone becomes the target of a hit that barely goes awry—a hit that had been offered to John Rain, a retired specialist in "natural causes."
Suspecting the FBI itself was behind the attack, Livia reaches out to former Marine sniper Dox. Together, they assemble an ad hoc group to identify and neutralize the threat. There's Rain. Rain's estranged lover, Mossad agent and honeytrap specialist Delilah. And black ops soldiers Ben Treven and Daniel Larison, along with their former commander, SpecOps legend Colonel Scot "Hort" Horton...
My Take:
I don't normally read books like this, but thanks do NetGalley who provided an ARC in exchange for honest review, I took a chance.
Glad I did!
This book follows a cast of characters through a high-octane, multi-region, high stakes suspense. There's Livia, a strong, female Seattle cop who works on sex crimes (in this one she's tracking down a child pornography ring). Rain, Horton and Larison are three unsavory, complicated, likable hit men. Some ansillary characters include Dox, Delilah, and Ben. No one knows who can be fully trusted (their pasts together are complicated). The complicated pasts of the characters are woven in such a way that they seem organic to the story.
The plot is straightforward: secret service agents are suspected in trafficking child porn and a government contractor is put in place to clean up the mess (specifically take out the cop, a computer hacker working with her, and his FBI boss). Rain is contacted for the hit but he declines. Once the hit is laid, Livia contacts a friend, Dox, who's association pulls in the Killer Collective.
There's a bunch of action from the get-go and despite the book being a series, one doesn't need to be familiar with the cast or the previous events to get sucked it. Another nice thing for me, one doesn't need to know military or CIA jargon either.
It's a fun read, with interesting characters who shine despite (or maybe because...) flaws. Part cop noir part spy-like genre, there's enough in here to keep the pages turning. No real surprises but that's ok.
⭐️⭐️⭐️⭐️
Thanks to NetGalley who provided arc in exchange for honest review.
---