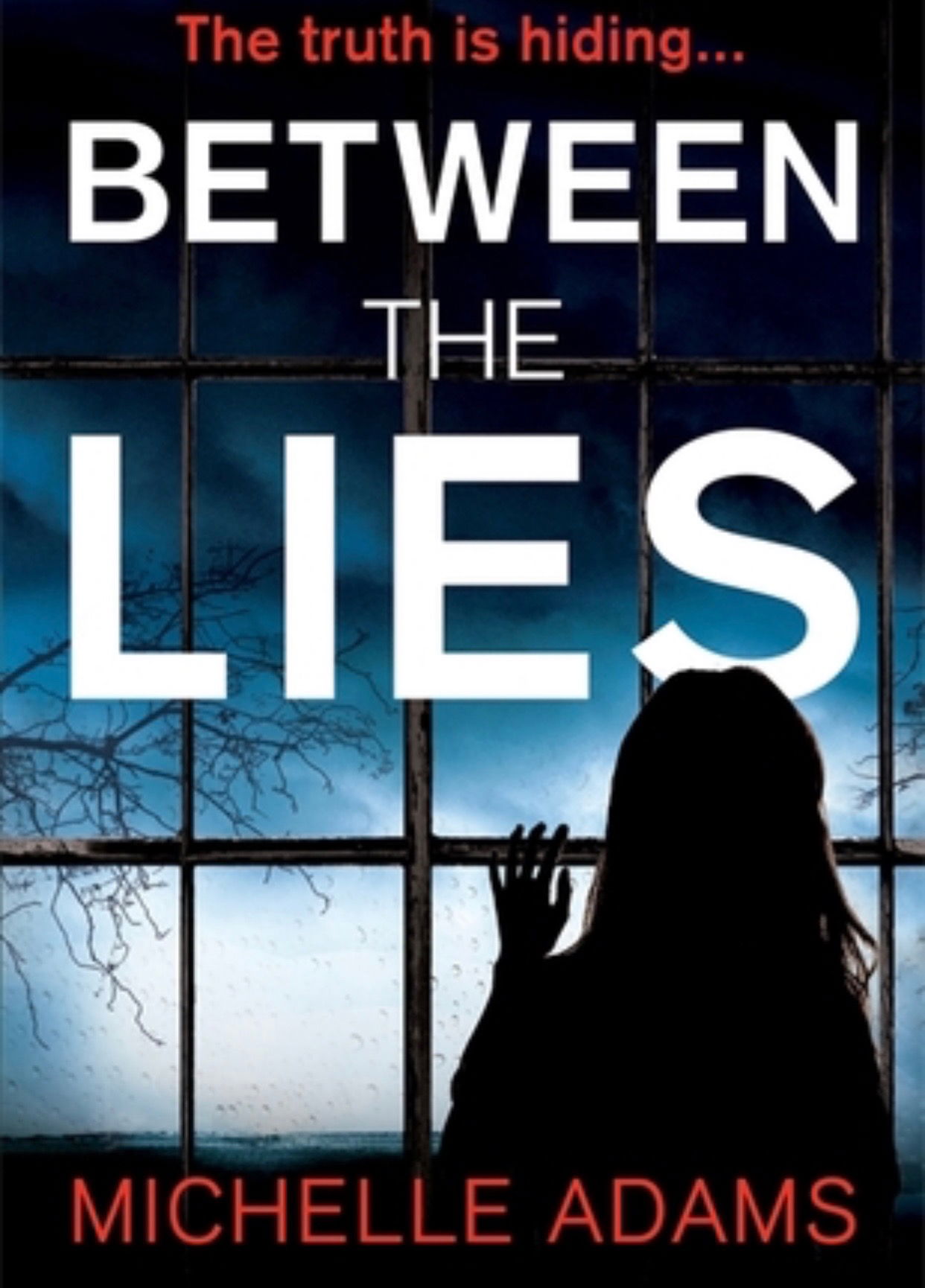 The Details:
Between The Lies by Michelle Adams; 329 pages; Buy On Amazon
Blurb From Amazon:
In the vein of Allison Brennan, Michelle Adams's Between the Lies is an addictive psychological thriller with twists that keep the reader guessing until the last page, in which a woman who's lost her memory is back home with a family she doesn't know—who are keeping secrets of their own.

The truth is hiding between the lies.
My Take:
Warning: itty bitty spoiler inside.
Chloe Daniels awake in the hospital. She has no idea how she got there. She recognizes no one--not even her family. She has no idea of who she is, what past she came from...nothing. Scary enough, right?
As she recovers, bits and pieces of her past life are shared with her by her father ( a shrink), her mom (a worrier) and her sister. She senses there is more to the story than what they are sharing and is finding it all hard to take and harder to trust.
A competent mystery yarn with a few interesting twists. The pacing is fast and it definitely keeps you interested in turning that next page.
But...(and there's always a but) I had to take the stars down for a few reasons:
1) we've seen the basic framework of this thriller before, in other plots...the amnesiac wakes to find things aren't quite right and the story unfolds in dribs and drabs as her memory returns in snapshots. While there is a fresh twist to this yarn (her dad is a psychiatrist who dabbles in experimental treatments altering memories) it felt like a repeat to me. Side note: the aspect of psychiatry and amnesia got me instantly hooked and I wish this could have been more fleshed out and focal to the story—that would have been fascinating!
2) some of the dialogue and reveals were bit clumsy and I felt the author having to pull out some quick clean up duty with later passages—which, felt (and read) like an afterthought to me.
3) I predicted The Who-done-it.
4)the ending...sigh. What to say about the ending? I'll let you decide.
Don't get me wrong: this is an immensely readable book. It's quite entertaining. Yet, for anyone who reads a lot of thrillers, I'm curious if you'll get hitched up on the same items I did.
⭐️⭐️⭐️
Thank you to NetGalley and publisher for ARC in exchange for honest review.
---