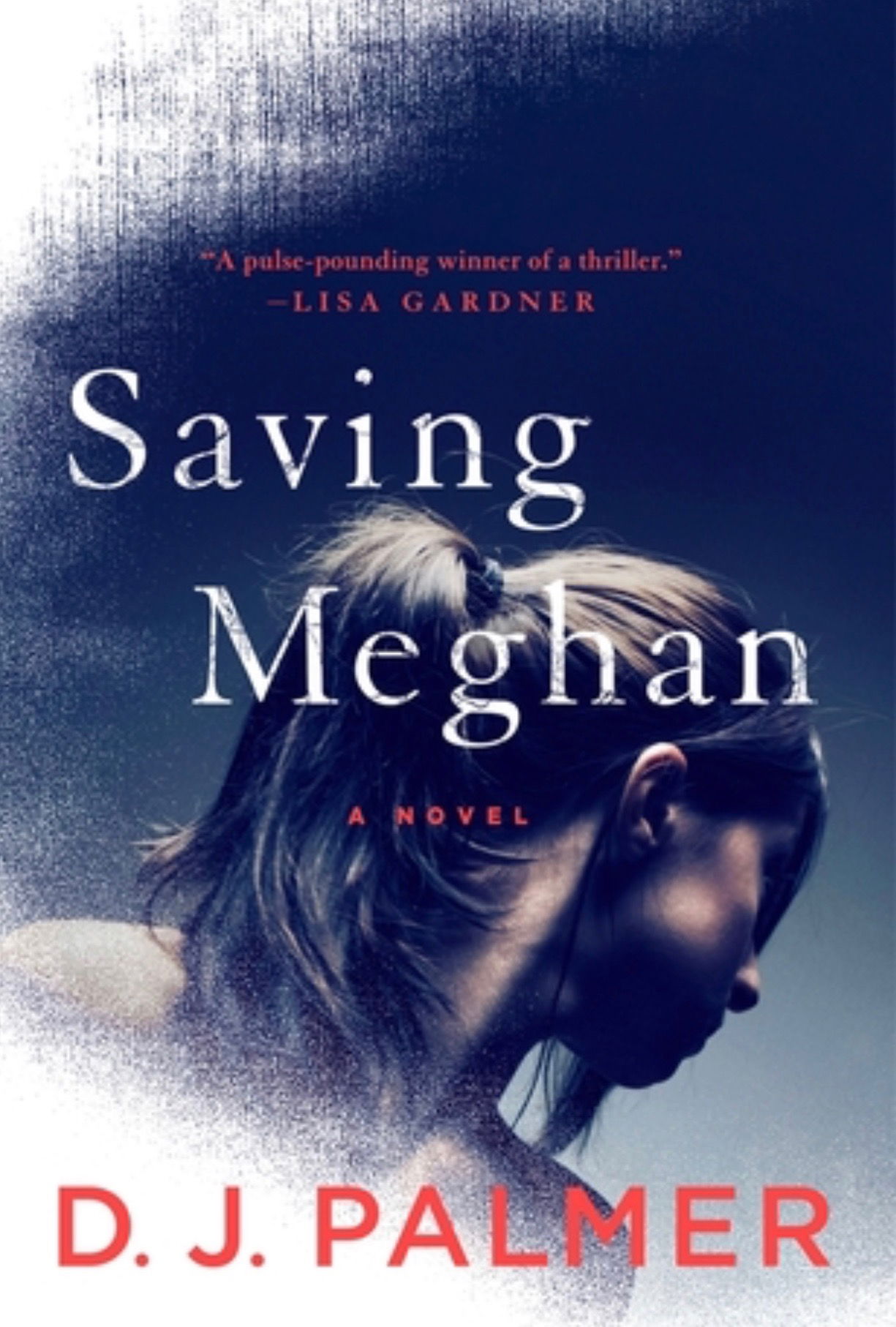 The Details:
Saving Meghan by D.J. Palmer; St. Martin's Press; 384 pages. Buy On Amazon
This was an ARC provided to my by NetGalley and publisher in exchange for an honest review.
Blurb from Amazon
:
Saving Meghan is a riveting new thriller full of secrets and lies from author D.J. Palmer. Can you love someone to death?
Some would say Becky Gerard is a devoted mother and would do anything for her only child. Others, including her husband Carl, claim she's obsessed and can't stop the vicious circle of finding a cure at her daughter's expense...
My Take:
Saving Meghan by DJ Palmer is a story about a sick young girl and her mother who refuses to not to fight for answers for her daughter.
Meghan, a teen with inexplicable and sudden symptoms for illness is struggling. Her only true ally is her mom, Becky who doggedly peruses answers to one question: what is wrong with Meghan? Her husband, Carl, is an unreliable partner to that end, often blaming her (not subtly) for Meghan's woes.
After an incident, Becky and Carl seek additional medical advice for their kid. The diagnoses and doctor's opinions piling up, they turn to a set of docs they believe (hope) can help. Soon, Becky is being accused of Munchausen by Proxy and Meghan is hospitalized against her will (and without mom's agreement.) That whole scenario played real games with my mind as I imagined it for myself.
What follows next is a terrific story with tense, physiological twists and intrigue. ***Many books claim to be psychological thrillers. Few truly are. Saving Meghan is one of the few books that quickened my pulse and made me feel vulnerable as I imagined myself or my daughters undergoing similar circumstances. As I read and imagined, I could FEEL my heart rate increase. It was having true psychological effects on me. So for that ⭐️⭐️⭐️⭐️ ***
The book will not end where you think it begins. 🤗 There are organic twists and surprises built in the story and while it is at times heavy on the medical, I believe it has wide appeal.
As someone with a scientific background, I appreciated the research the author obviously undertook. (One tiny quibble: the doctor-to-patient dialogue was not authentic; a doctor talking to a teen—or a parent for that matter—would not speak with such specificity regarding fat/fascia/muscle layers unless the kid asked them to.)
Yet another special offering from St. Martin's Press!
I was given this ARC from NetGalley in exchange for an honest review; all opinions expressed are my own.