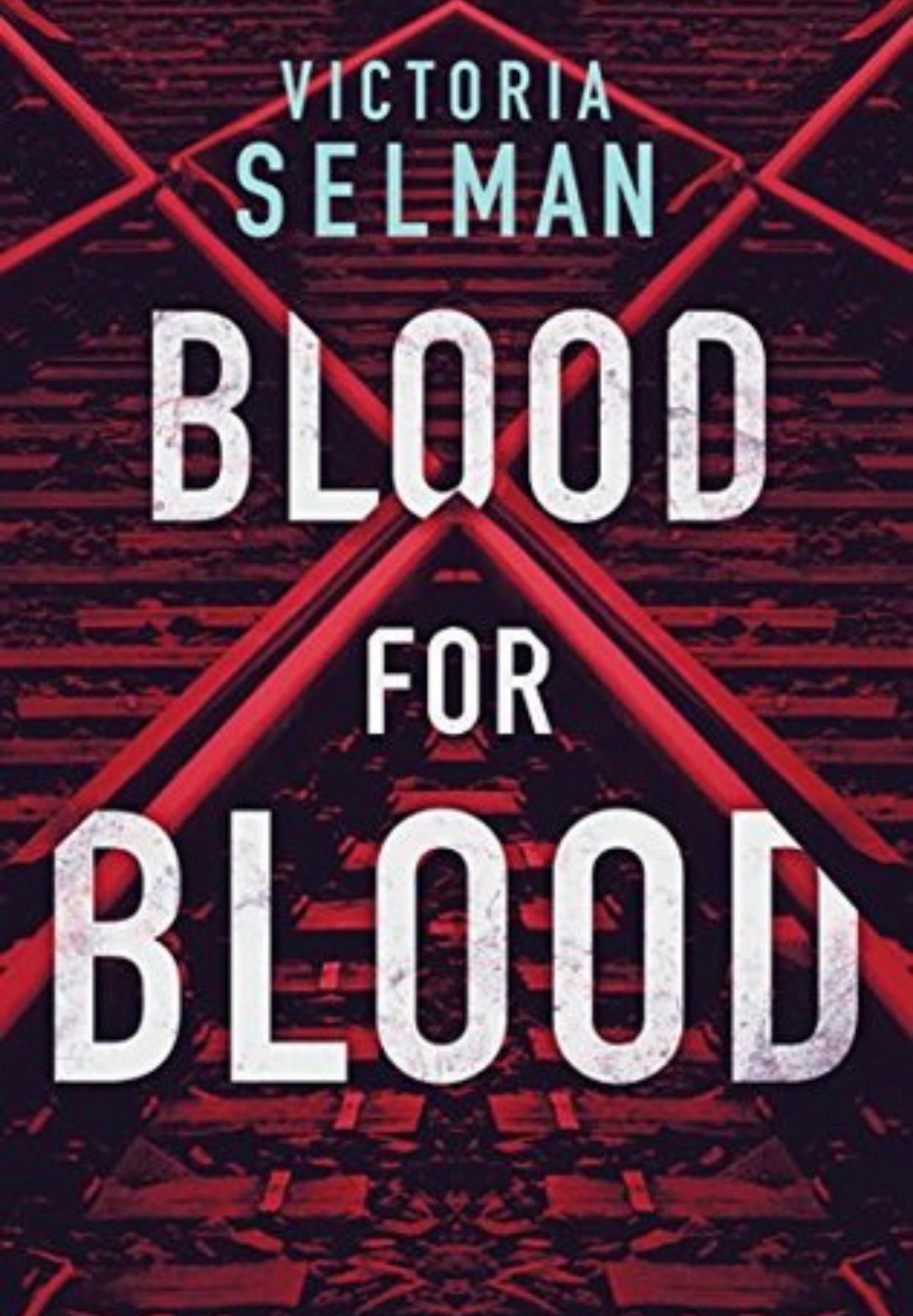 The Details:
Blood for Blood by Victoria Selman; 339 pages. Buy On Amazon
Blurb From Amazon:
Ziba Mackenzie profiles killers. Now one is profiling her.
Rush hour, London. A packed commuter train is torn apart in a collision. Picking through the carnage, ex-special forces profiler Ziba MacKenzie helps a dying woman who passes on a cryptic message: He did it. You have to tell someone.
When a corpse is found bearing the gruesome signature of a serial killer dormant for twenty-five years, Ziba is pulled into the hunt for the perpetrator. As the body count rises it becomes clear he's on a new spree. But what's brought the London Lacerator back after such a long hiatus? And does his sudden return have anything to do with the woman on the train?
Ziba scrambles to profile the killer in the hope of predicting his next move. But time is running out. And the closer she gets to uncovering his identity, the closer he gets to destroying hers.
My Take:
Blood to Blood tells the story of Scotland Yard profiler Ziba Mac as she hunts to find a serial killer who, after many years, has returned.
While riding on a train, Ziba becomes a victim of a train explosion. A dying woman tells her something during her final breath that sends her on a hunt (for the bomber or something more?). At this point, tension in the book is building and there are some spooky elements. A creepy onlooker sets the stage for pages to come.
While ferreting our clues, Ziba quickly learns the serial killer has set his eyes on her. What follows is Ziba's suspicions as to the identity of the killer (is it a fellow cop!?) as she begins and cat-and -mouse game, uncovering clues and riddles to hunt down the killer. There are some interesting action sequences here through the middle as the serial killer invades Ziba's personal space and makes her question her own sanity.
This is a straightforward Serial Killer/Profiler novel. It's fast-paced and twisty enough to keep you turning the page. The heroine is somewhat one-dimensional and that took down my rating. I'm constantly looking for interesting mystery-thriller type books with strong female leads. Heroines that are written to sound like females. Ziba fell short here.
⭐️⭐️⭐️
Thank you to NetGalley and publisher who provided arc in exchange for honest review.