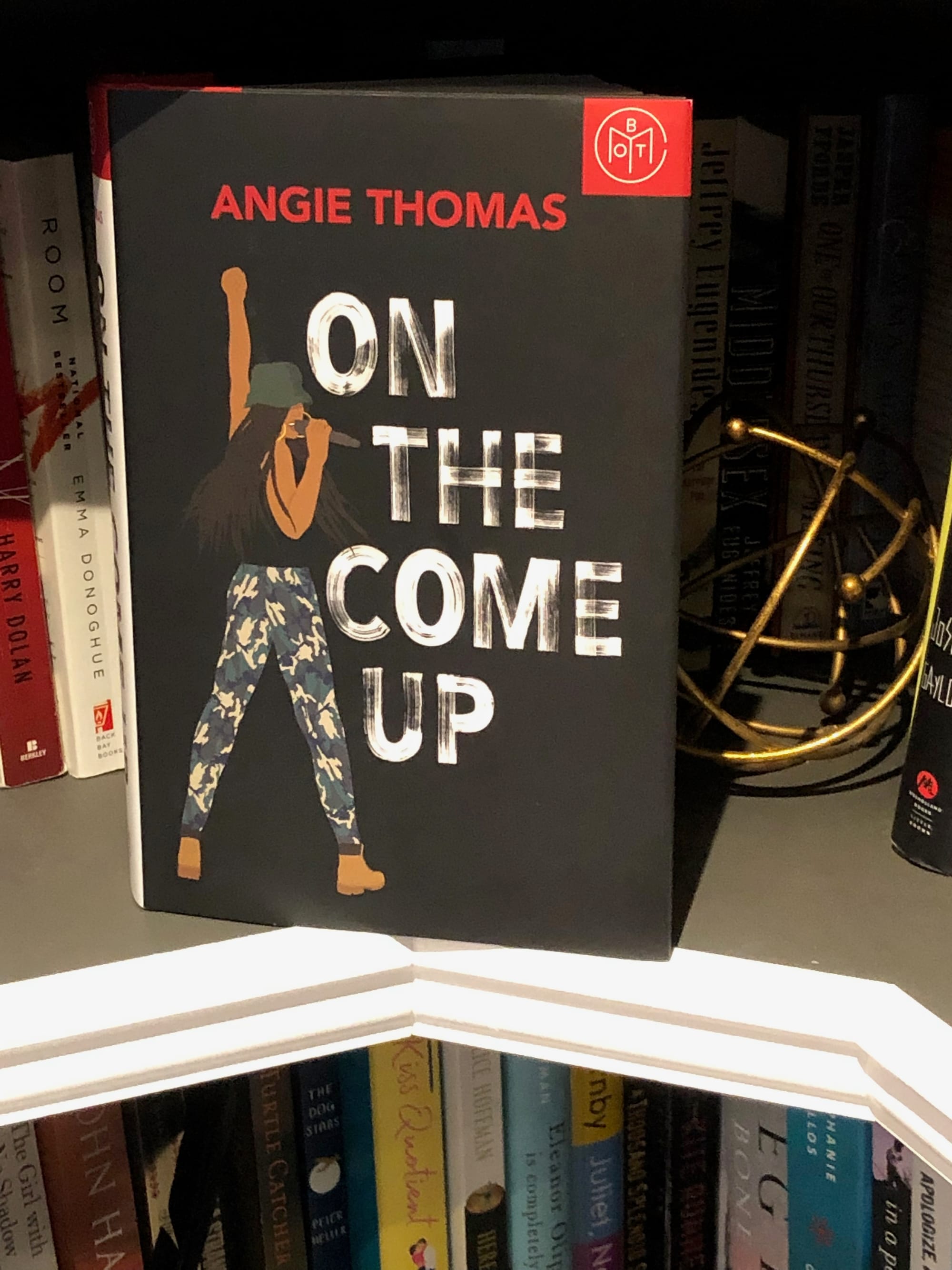 The Details: On The Come Up by Angie Thomas; Harper Collins; 452 pages
Blurb from Amazon:
This is the highly anticipated second novel by Angie Thomas, the author of the #1 New York Times bestselling, award-winning The Hate U Give.
Sixteen-year-old Bri wants to be one of the greatest rappers of all time. Or at least win her first battle. As the daughter of an underground hip hop legend who died right before he hit big, Bri's got massive shoes to fill.
---
My Take:
I was fortunate (or perhaps unfortunate) to have come to this Book Of The Month selection not having read The Hate You Give. I did, however, catch the movie. I know, I know! Not the same. They never are.
But the problem I had with this book was that it was very similar to the movie version of The Hate You Give. That in and of itself isn't a problem. The Hate You Give was an important work: it carried a unique perspective and it gave an important voice to issues of poverty, race, prejudice. After reading some nonfiction work of similar topics (A Colony In A Nation by Chris Hayes comes to mind) I embraced Angie Thomas' message and looked forward to seeing it addressed again--anew, in On The Come Up. It was. And it was almost as impactful for me as The Hate You Give movie was. That's a hard act to follow. I'm wondering if those who read both works would agree that this second book suffered a bit from coming after that masterpiece work.
Now, don't get me wrong: this is still and important book. We all should read about issues of culture, prejudice and poverty--we owe it to ourselves and our neighbors to understand. Empathy comes from first understanding. The messages and themes in this book are powerful and poignant and spot-on. It is needed. And, for those reasons, this reader appreciates it.
3.75 stars ⭐️⭐️⭐️⭐️